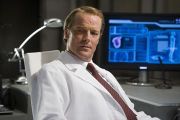 Personal Info
Dr Von Sneizer is a scientist that has changed history since WW1, inventing new inventions in the military, and for the society as well. He works for the Scorpzi Party, the S.S.S and many other German military forces.
Inventions

He has invented:
The first atom bomb
The first hydrogen bomb
The first nuclear bomb
The first sub-atomic bomb
The V-1 missile
The V-2 missile
and much much more...
Degrees
Universal Masters Degree UMD in the flields below
Fields

Degree's and what he studies in
Acoustics
Aeronautics
Agronomy
Anatomy
Anthropology
Archaeology
Astronomy
Astrophysics
Bacteriology
Biochemistry
Biology
Botany
Cardiology
Cartography
Chemistry
Cosmology
Crystallography
Ecology
Embryology
Endocrinology
Entomology
Enzymology
Forestry
Gelotology
Genetics
Geochemistry
Geodesy
Geology
Geophysics
Geography
Hematology
Histology
Horology
Hydrology
Ichthyology
Immunology
Linguistics
Mechanics
Medicine
Meteorology
Metrology
Microbiology
Mineralogy
Mycology
Neurology
Nucleonics
Nutrition
Oceanography
Oncology
Optics
Paleontology
Pathology
Petrology
Pharmacology
Physics Physiology
Psychology
Radiology
Robotics
Seismology
Spectroscopy
Systematics
Thermodynamics
Toxicology
Virology
Volcanology